Reusable heat packs TRANQUILISAFE®
How does it work?
Ecological and non toxic, the heat pack Tranquilisafe® is a pouch filled with a liquid (water + sodium acetate) along with a metal tab inside it.  The liquid is plain, with no impurities.
When you bend the metal tab, you create a reaction which solidifies the liquid and its temperature climbs up to 52°C. You just have to take the most from its warmth for about
45min. Once the pad gets cold it gets hard. In order to regenerate the heat pack, just immerse it in a saucepan filled with water at a temperature higher than 52°C, in order that
the solid acetate may liquefy again!  Youonly need to bend the metal pad once more in order to start using the heat pack Tranquilisafe® again.
If upon receipt of your order you find out that some of the heat packs are solidified, the cause might be a collision at time of delivery thus leading the activation of the pack. Just
proceed to reactivate it as explained in order to use it.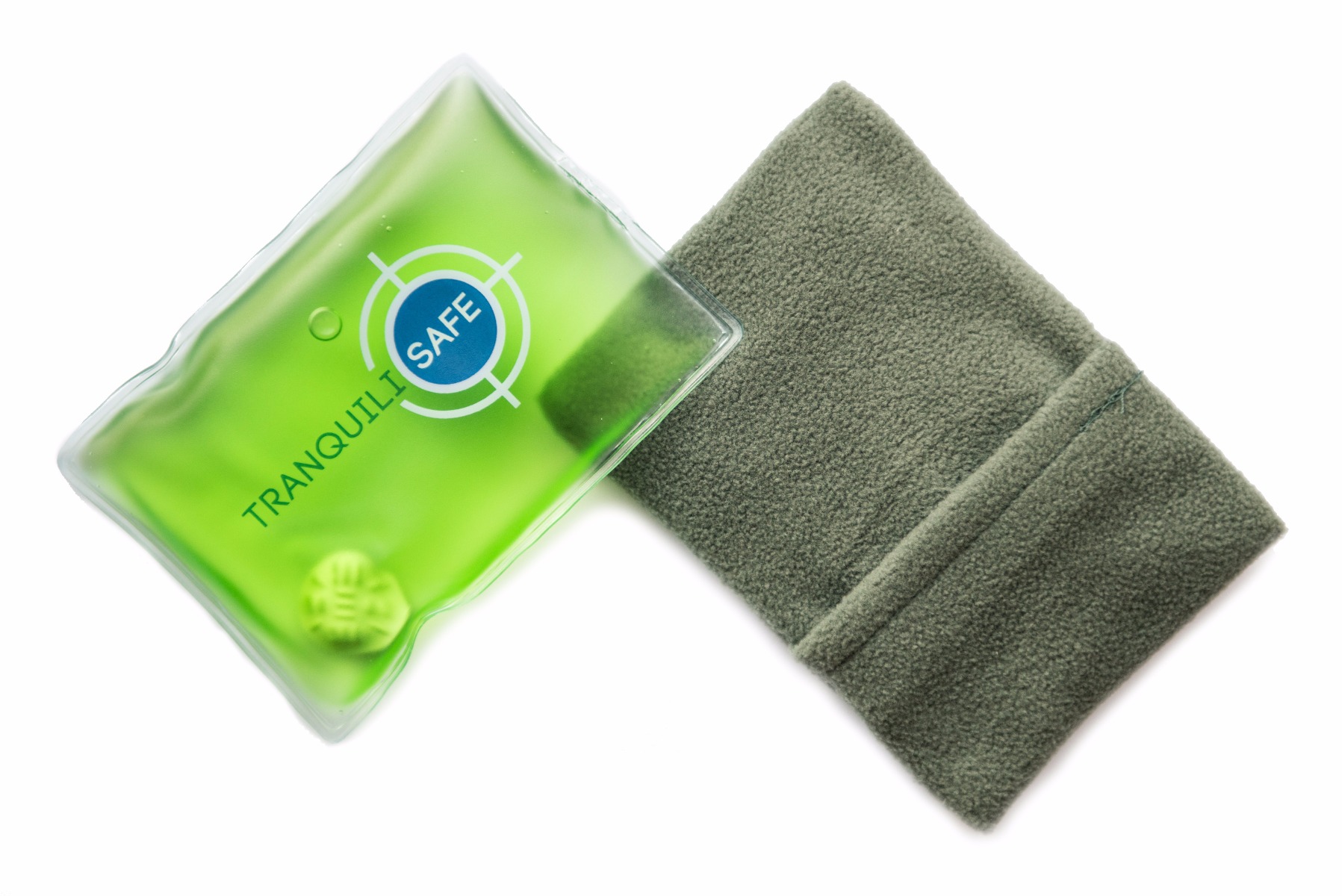 Instructions for use:
Activating the heat pack :
Hold the metal tab located inside the plastic pack between your thumb and index finger and slightly bend it until it clicks. Rub the pack to maximize the heat distribution.
You can put it inside the microfiber cover in order to let the warmth last longer.
                                                                                           
Regenerating the heat pack  :
When the heat pack is cold and hard, boil it (without the cover) in a saucepan for 10-15 minutes until the crystals disappear. Keep the heat-pack near the center of the pan during
this operation. Make sure that all the crystals that could cause a reaction again are all gone. Let the water cool down completely before removing the heat pack from the pan.
Take precautions when doing so as the heat-pack might still be very hot. You must not reactivate the heat pack before it has cooled down to room temperature. Do not put in a
micro wave oven.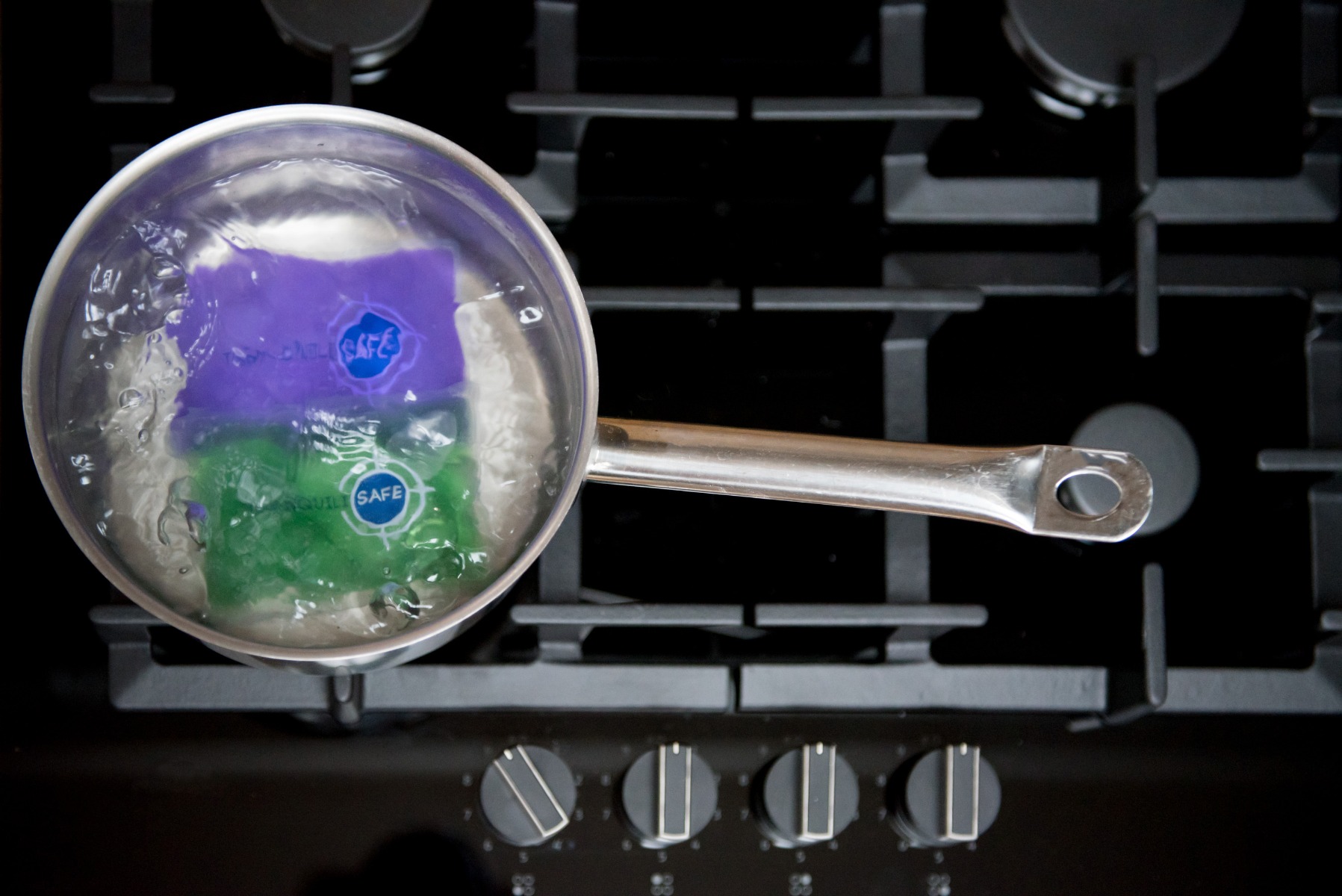 Warranty

:
All our products come with a 1 year warranty. Thank you for visiting our internet site www.tranquilisafe.com in order to register your product and activate the warranty. Just go
at the end of the page then click on "garantie des produits TRANQUILISAFE® "  in the "Customer Service" menu. 
All feedback is welcome, if you have questions or suggestions, contact us by mail at contact@tranquilisafe.com